Introducing the New Dynamic Duo, the executive producing team of Rex Mize & Minh Nguyen
Introducing the New Dynamic Duo, the executive producing team of Rex Mize & Minh Nguyen. This powerful pair will make Batman and Robin turn their heads. Possessing profoundly priceless as well as diverse experience, their drive to produce will make formula one racing a historical pastime. "Their mission as they have chosen to accept", is to expand Production Inc's presence in the global market in addition to the currently established international offices worldwide.
Inquiring minds want to know more…let's not forget "Ladies first"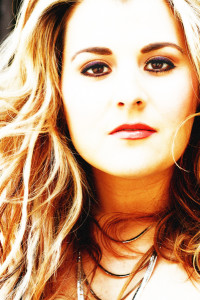 There's not too many female Rex's from Texas, named after her grandfather Rex Mize is a one of a kind gal with the business savvy prowess of a lion. So, let's rewind to Rex's influence as a musical artist, on the verge of opening up for the late Michael Jackson on a world tour in Asia, she along with the rest of the world was stunned after his unexpected passing.
"So how did she get this far?" Growing up in a musical household with her father being a pianist and her grandfather an opera singer, she decided to follow suit. Through the years her passion, drive and determination with a sprinkle of being at the right place and time allowed her to work with eight time grammy award winning music producer Joe Chiccarelli whom helped her produce her album. Rex worked in several of the top recording studios across the country, including being the west coast technical coordinator for NBC network news.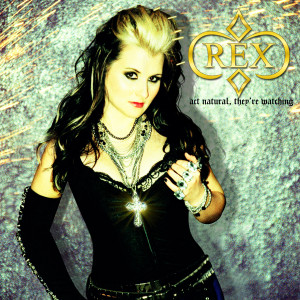 Her successes open the door for her to work at the prestigous Blue Focus Management company that represented A-List TV & film composers such as John Debney (Academy award nominee for The Passion of the Christ) and Danny Elfman (The Simpsons). Combining her talents with previously managing her own band and her experience with Blue Focus Management caught the attention of many whom were watching.
A friend asked Rex if she could manage his actor son and that's what spawned her to open up Rex Talent Management company. While managing talent, her interest in TV and film producing was fulfilled when she became partners with Writer/Director/Producer Minh Nguyen. Rex pulls from her A-level music producing experience, guided her almost effortlessly with her transition into producing a TV show pilot with Minh that is being considered by the networks. Natural born people skills intertwined with a positively tenacious attitude that anything's possible, Rex says "I'm all about business and getting things done". Rex feels that her intuitive abilities and charismatic voice will allow her to make big wins for Production Inc.
"The power of a movie's affect on the masses of people appeals to me ."
Rex's interest in filmmaking yields the ability to deliver messages and making a difference in people's lives. Being able to project a visual medium in a highly elaborated sense combined with the arts such as music is something that would fulfill her sense of being and purpose. She also is attracted to the structure and organization of filmmaking as opposed to artistic outlets. "I've dealt with chaos in extremes and know how to handle it but really prefer organization at all levels. "Managing and Producing go hand in hand"
Channeling her god given gift for straight talk with supportive, dynamic, creative, and intuitive management solutions, Rex develops on-screen and behind the camera creative talent [actors, directors, producers, composers writer/directors], passionately applying her expertise in the recording world to grooming unique stars in the world of TV, Film, and Commercials. Her extensive background as a music producer has lent for a smoot transition into producing films, commercials, music videos and TV projects.
"I listen. I don't dictate. This is about the talent's vision of where they want to go, my ego is not involved. I have seen too many managers bully clients; pushing them down a path that's not right for them. That's not me. I care about what the client wants and together we figure out how to get there."
And, like a true artist, she digs the process, not just the result. Rex loves to transform clients. "I'm all about the 'before and after." Rex understands the stress associated with performance and creativity, and wants to lift the burden of self-presentation from her aspiring artists." These unique qualities really display her gifts as a producer in fashionable form.
"Dan gets an extraordinary phone call…"
"Rex had me at hello… and she did it the old fashioned way, she called me on the phone. In this day and age when no one wants to make time for conversation, opting instead for more modern means of communicating through email, texts and social media, it was refreshing to hear such an infectious, positive voice for a change. Since that first conversation Rex has hit the ground running, I have yet to find anything she does not do exceptionally well; and we are so excited to have her part of our team.
Rex has an enormous drive with an extremely strong will to get the job done and get it done right because she truly cares, that way I know all of our clients will be completely satisfied with the entire package delivered in the end. Rex all around performs solid work and consider yourself lucky if you get called upon—you'll be glad you answered the phone."
---
Minh Nguyen : Patience, Persistence, Positivity
"There is no enlightenment outside of daily life."  ~Thich Nhat Hanh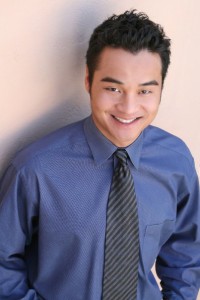 Balancing humility, personal mission and hard work, filmmaker Minh Nguyen has found his unique path of self expression in his art. Minh wants to change the world, softly, smoothly, gently, unyieldingly. Behind the calm visage and peaceful demeanor is a foundation of granite, a determined warrior, a man with a plan to break down the walls of hate and separation with storytelling, powerful images and his serene spirit. Minh likes truth; it is the most effective mirror for his film's subjects, and a weapon he wields wisely; as he likes to make actors he works with always feel comfortable. "I'm low key, and my directing approach is to make them feel at ease; when actors come to set, many are anxious, and I prefer to 'guide' them so that it feels natural; I lead them to what's going on…for them to deliver their best ." This naturalistic approach says everything about Nguyen; his personality is like an orchid bud; it opens slowly, blooms, and surprises!
"Growth to Leadership"
Minh's parents migrated to the states when he was only 6 months old, his upbringing was cross cultural which influenced him with a duality. Music and athletics were the nurturing outlets that were the catalysts to his growth as an individual to this day. Starting in elementary school Minh's love for music prompted him to join the school choir which he stayed in through to the high school choir ten years consecutively. It was during his senior year of high school that the choir master chose him to be in the select choir ensemble to sing for the mayor of Harrisburg, Pennsylvania that year.
In a parallel universe Minh's love for baseball started in grade school as he played for the community little league team year in year out into his teen years. In middle school he got involved with other sports which include his competitive martial arts tournament run in Judo, his Table tennis journey to the Junior Olympics, and his being the #2 seed on the high school tennis team. Sports and the arts exhibited his strengths of an emerging leader, academically Minh was in the National Honor Society and graduated from high school in the top 20% of his class. He got accepted to the University of Pittsburgh but chose Temple University since it was "closer to home" to pursue biology/pre-pharmacy/pre-med upon the pressure of his parents. A light bulb hit, Minh transferred to the University of Texas at Dallas and he completed his degree in Business Management to give him the freedom to create his own opportunities.
Destiny and passion the elements of a special arrival…
A birth message…
After the trauma of losing her first two babies shortly after birth, Minh's mom was extremely concerned and worried so she traveled into the mountains of Saigon, Vietnam to meet with a hidden gem, a Catholic priest that "knew things and possessed great powers of prayer". Minh's mother carrying him in her womb asked the stately priest for prayer. The priest not only prayed for Minh and his mother, he prophesied that Minh would make it out alive, healthy and strong but he would be  responsible later in life for uniting nations on a very high world level and that he would have two younger brothers. So far two out of three incidences have occurred with the third on the horizon.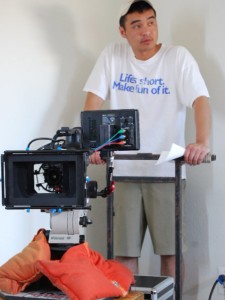 Fast forward…
Minh was cast in Shakespeare's Richard the III a contemporary version of the play at the University of Texas, after catching the bug he moved to Los Angeles and worked a few years in acting then became an assistant to a Hollywood casting director. He began listening to his intuitive voice and cosmic clues that prompted him to leave acting for a filmmaking career. He studied with screenwriting teacher Pilar Alessandra whom is a script consultant for studios such as Dreamworks.  His first stint as a production assistant on the hit TV show CSI: New York catapulted more opportunities with various filmmakers. Minh began producing and directing on his own through the school of hard knocks without film school. His perseverance through and through with a go getter winning spirit has earned him several awards including more than twenty productions under his belt. His unyielding passion aligned with the stars when destiny took course into meeting Rex Mize and a partnership was formed. Minh feels blessed and is very excited about making a mark for Production Inc. with his humbled work ethic.
"Dan's natural instinctive ability to select talent wins again"
"Even after meeting him I knew there was more to him than meets the eye, my expectations for Minh were that he would do exactly that, unite nations for Production Inc. Our mission statement is to provide expert production and services globally, and as far as we are concerned, what better way to do that than through what we do best. What impresses me most about Minh is that he finishes strong. Additionally, in this lightning fast paced world, where everyone and everything seems to be moving a million miles an hour, Minh always seems unflappable, thorough and precise. Our mantra is always "better right, than right now," but somehow, Minh always seems to reach the finish line before the hare, making certain all of the t's are crossed and i's are dotted along the way. I have never met anyone so highly spoken of than Minh, and can think of no one better to handle any production related task at hand or to better represent Production Inc and its clients.