Production Inc and Amour Setter, Is Filming in Prague too Expensive?
Production Inc's Executive Producer Amour Setter recently relocated to Prague, where she now calls home. She too wondered if there was any truth to what she had been hearing about Prague, did it in fact "become too expensive?" Below is her answer:
Has filming in Prague become too expensive? The short answer is, "no"… but, beware– like anywhere in the world, the company you hire can affect this answer.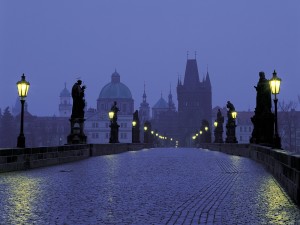 There is no secret Prague is the pearl of Europe and one of the leading production centers in the world.  So, why pass on the opportunity to add your project to the long list of success stories? Don't let your answer be based on a myth instead of the legend.
There is no shortage of production companies in Prague some more experienced than others, some more expensive.  One of the many things about Production Inc that impressed me was the pride it takes in proving the two do not have to go hand in hand.
I must admit, when I first landed in Prague in the middle of winter, it was quite a shock to my system; after all I had been living in a hot and humid Southeast Asia climate for the past two years.  I could feel my blood thickening in an instant, but soon realized it was less to do with the temperature, and more to do with the excitement of what was ahead of me—another adventure!
After recovering from being completely swept off my feet by its historical beauty, I found myself equally as impressed by all Prague has to offer from a filmmaker's perspective.
There is a reason Prague has one of the best commercial, film and television production resumes in the world. It is home to several movie studios including its most famous,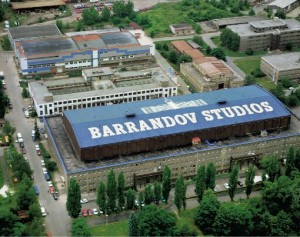 Barrandov, which hosts the biggest sound stage in Europe.  Prague is also home to the leading equipment suppliers and offers state of the art production and post-production facilities of every kind.  What's more, Prague is best known for its crew base both in terms of quality and quantity.
With all of that to offer, my only concern was what I was hearing from others, "Prague had gotten expensive."  Once a commercial and filmmakers Mecca, ("Casino Royale" "Bourne Identity" "A Knight's Tale" "The League of Extraordinary Gentlemen," "Amadeus," "Oliver" "Blade" "Hellboy" "Mission Impossible"), Prague's production economy began to take a hit because of this perception.
Giving cause to this was the country's slow to offer film rebate and the ripple effect of joining the European Union. While it is true, Prague has become more expensive over the years, so too can be said of every leading film economy throughout the world. However, this has been less to do with inflation (as many of the prices are the same today as they were ten years ago), and more to do with a strengthening currency since joining the European Union.   Yet, even without a film rebate and exigencies beyond its control, Prague was not making excuses or pointing fingers, it continued to thrive among those producers who took the time to do their research.
When you pull back the curtain of myth you find Prague is as good a value as any leading production center in Europe.
Making Prague even more attractive today is their "film incentive," offering film Producers as much as a 20% refund on their applicable spend.  This film incentive is slightly different than a tax rebate. The incentive is funded in part by consumers, for example movie ticket pricing, as opposed to tax revenue.  And, the results have been positive.  Today, films are once again making their way back to Prague; and the commercial and television economy continues to thrive.
It's almost funny to me that it has almost become cliché to say, "I heard Prague has gotten expensive," because by my own personal experience, and being an international filmmaker myself, I just do not see the basis which supports this. I happen to agree with the Founder and Managing Director of Production Inc, Daniel Frisch, when he says, "whether Prague is expensive or not depends on the company you are hiring. You hire a company and not a city."
I can tell you before I agreed to relocate half way around the world, I had to do my own due diligence and not just take anyone at their word.  Thankfully, I had an opportunity to quote a production service job out of Germany, and sure enough I discovered firsthand, Prague was in fact a better value than any of its neighbors.  Furthermore, I found myself agreeing with Daniel Frisch, when he says, "The Czech Republic does enough for the filmmaker without granting a rebate—the government already allows you work tax free on goods, services and labor, makes their country as film friendly as possible, and has some of the best crew, equipment and facilities in the world—if you cannot find the value in that, then you are with the wrong company."
Now, don't misunderstand us, we are thrilled the Czech government recently passed their tax incentive program—"what saves you money, makes you money, and who doesn't like that?," says Frisch.  And unlike some rebates, the Czech Republic film incentive is funded in part by local business and not from tax payer revenue that is otherwise needed to fund important social programs, like health care.  The Czech film incentive works with the economy, not against it, and as a result, when the refund to the producer becomes due, the program has the means to pay it. "This is not always the case for other cities and their economies—look at the effect the tax rebate had on Detroit and Iowa," Frisch warns.
So, having played the role of, "myth buster" and seeing firsthand what Production Inc has to offer in Prague, as well as other great cities where it now has offices, (Los Angeles, Cape Town, Bangkok, Mumbai, Hamburg, Amsterdam, and Barcelona), I sleep better knowing it's true:  "No matter where you want to film, the company you choose will make all the difference in the world."