Production Services is a ball with Sir Sean Connery in Prague. Part One
Production and Production Services is a ball with Sir Sean Connery in Prague, Czech Republic. Part 1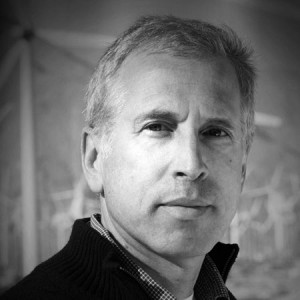 I'll never forget that phone call. It was from Fred Baron, Producer of the Year and the Executive Vice President of Production at Twentieth Century Fox. It was in the middle of the afternoon, Prague time, which meant either Fred was in Prague (unannounced) or up very early in Los Angeles—either way, it meant, "IMPORTANT." "Mr. Frisch? Fred Baron here." You see Fred was behind the hiring of our company, Production Inc as the service company for his film, "The League of Extraordinary Gentlemen." At the time Production Inc., was newly formed and had never serviced a feature film before—and this was no ordinary feature film, but rather the biggest feature film that had ever come to Prague (78 million USD), this was back in 2003. I first met Fred Baron in 1988 when I worked for him as production assistant on "Dead Solid Perfect." Since then he and I remained friends and I had worked for Fred on some of his other productions—but that was nothing like the responsibility my company and I would have on this film. "Hey, Fred—you're up awful early," I said, concerned. I could hear in his voice that what he had to say next was of grave importance… and it was. "Dan—you, personally, have one critical function on this film, more important than anything else you do. Make certain that Sir Sean Connery is happy at all times, period." The call was serious enough to make me think that both our jobs were at stake, if I failed—I am certain I was right about one of those jobs.
I checked my production service handbook and it said nothing specifically about how to make Sir Sean Connery happy at all times—but you figure it out, and fast, if you are going to be a successful production service company.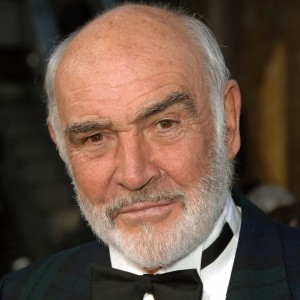 So, what's the first thing you do when you haven't a clue? Google it. Bing it on. Yahoo! But, this was 2003, and those things weren't around, so you just put in your browser and hit search. Fortunately, what I learned, different from most famous personalities, is that there was in fact a panacea to Sir Sean Connery's perpetual happiness—golf. And, there is no shortage of golf courses in the Czech Republic. In fact the golf course in view of a nearby castle, Karlstejn, became our favorite all summer long… but it didn't exactly start off that way…
Sir Sean Connery arrived in the Czech Republic on a lovely spring afternoon in May of 2003, for one week of rehearsal before the commencement of principle photography. Like every successful production service company should, I made certain we had a tee time bright and early that next Sunday morning. There were, however, two things that I had forgotten: 1. I was a mediocre golfer (24 handicap), and 2. Sir Connery was a Scotsman.
Our tee time was for 9am I woke up early that next Sunday morning, to find a steady drizzle of rain and an unfriendly golf temperature of 40 degrees. To be honest, I couldn't be happier. I was so tired from a 16 week preproduction , which included building an entire set of period Venice among other amazing sets designed by Carol Spier—that all I wanted to do on my only day off (which there is no such thing in production services), is go back to sleep. It was 6:30am, 40 degrees and rainy—the perfect ingredients to do exactly that, go back to sleep for at least another 4-6 hours, (if not the entire Sunday). So, I called Sir Connery's driver to confirm that golf would in fact be postponed, when I was greeted with, "Good morning, Mr. Daniel, I am on my way to picking up Sir Sean, he couldn't be more excited." C'mon man, really? When I said I forgot he was a Scot, I meant to say that I forgot 40 degrees and rainy to someone from Scotland, was like 80 degrees and sunny to someone from southern California… oh, how I was longing for those sunny, southern California days.
What does a production service company do? It answers the bell no matter the cause, no matter the time of day (or night), no matter the circumstances… and you serve it up with a smile.
In other words it means you get your rear end out of bed at 6:30am, on a cold and rainy Sunday morning, and prepare to play a round of golf with one of the most competitive golfers the world has ever known (and no, I'm not talking about Tiger Woods). No problem. If you can get up for work, certainly you can get up for some fun, right? I mean playing golf in 40 degree; rainy weather is fun, right? With a grin and bearing it, off to Karlstejn golf course I went. But, this was hardly the storm that was in store for me on this day…