Production Inc Signs Executive Producer Amour Setter
It's a small world, just ask Executive Producer, Amour Setter who recently joined Production Inc, an international production company with offices in Los Angeles, Mumbai, Bangkok, Cape Town and Prague. Her personal and professional journey spans several continents and numerous countries, most recently South East Asia.  But, it's her next stop that excites her the most, Prague, Czech Republic where she will embark on her next chapter in what has already been an extraordinary life.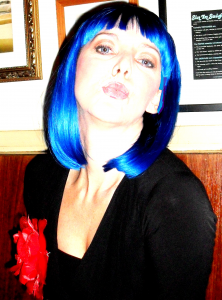 "I'm looking forward to representing Production Inc throughout Europe and beyond."
While admitting there may never be anything that compares to the challenges and gratification that comes with raising three children on your own, she's excited about her future because, "you just never know where life is going to take you next—everything is possible." With Production Inc, Amour is certain her future has no limits, "Go big or go home!" she says with a smile, even though you can tell she means business.
Amour was born and raised in Aliwal North, a small South African town known for its thermal springs and runs along the banks of the Orange River. One could say that she was born into entertainment. Her parents and grandparents were theater people and owned their own night club in the 60's and 70's where many famous musicians performed. Her father not only was an actor, musician, and dancer, but a film aficionado introducing Amour and her two siblings to all types of movies from every corner of the globe. So, naturally, as far back as Amour can remember, she always wanted to be a filmmaker.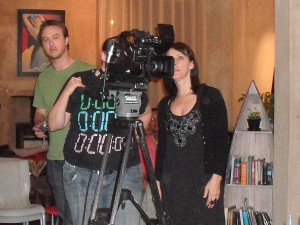 Unlike many of today's young, film enthusiasts, Amour did not start off by wielding any nearby recording device and calling herself a director, she instead was old school–earning her experience from the ground up. She started off in long form, putting her organizational skills to good use. She worked as an assistant in the production office, the casting office, and ultimately worked at practically every job on set—soaking up all of the knowledge and skills that became vital to her success as a producer and director. Something else that served Amour well was having three children along the way, which only affected the type of work she was doing, moving her from long formats to commercials, where she has spent the bulk of her career ever since.
"I found production to be very much like raising my own kids, infinitely challenging, yet very rewarding."
And, she found producing to be very maternal as well, "you have to deal with different personalities, moods and circumstances, yet handle them in a way that is firm, fair and honest. No matter what hat you are wearing, there always seems to be a lot of hand holding—I've always been good at that and wouldn't want it any other way."
"It's never about the bad times or the broken dreams—blame and excuses never solve anything."
Life has never been easy for Amour, but somehow she has always found a way to make it both enjoyable, and worthwhile.  She thinks back to being held against her will (and her rights) in a Bahrain jail, or earlier this year when she lost both her father and brother within in three weeks of one another, "it's about what you are able to overcome, what you've learned and what you are going to positively do with all of that tomorrow." When you love what you do as much as Amour does, you are always looking forward to tomorrow. "I just love everything about producing, from getting the script and boards, budgeting, scheduling, the ppm's, casting, location scouting, pulling everything together for the shoot, to the teamwork between the director, creative and crew; and I also love the post production and sense of accomplishment when you finally see an idea come to life on screen—it's exhilarating!"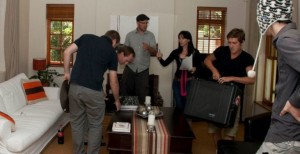 From being a single parent raising three children to relocating and thriving in the Asian marketplace as a white, South African woman, "finding a way and not an excuse" is all that Amour knows and what attracted Production Inc most.  "Passion is contagious, and there is no cure for the passion she has for life and this business," says Daniel Frisch, founder and managing director of Production Inc.
"When I met Amour, I knew immediately she was someone we needed to have on our team… and more

importantly, someone I knew our clients deserved."
Frisch was also drawn in by Amour's creative background, knowing how rare it is to find someone so well rounded. In 2012 Amour won an award for a Chevy Superbowl spot she directed and produced. "That spot was a game changer for me—creatively, it validated me as a filmmaker. I can now say with confidence that I am both a producer and a director."
Which does she like better? "I love them both, but producing gives me a certain fulfillment that directing does not. Producing gives me a profound sense of accomplishment, whereas directing at times has the ability to make me feel like I've washed up on shore covered in shark bites."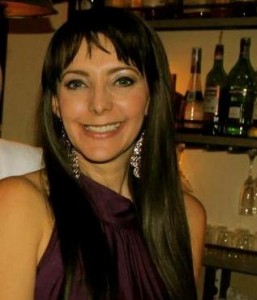 Amour goes on to say why directing makes her a better producer. "It gives directors a lot of confidence in me because I understand everything they are going through, especially the insecurity that comes from the countless rejections, the numerous opinions and the constant challenges posed by the creative process." Amour also knows it's not just about x's and o's, but also about using common sense in order to achieve what the budget says is impossible. "Impossible? I don't know what that word means."
Amour is looking forward to her tomorrows with Production Inc. "Five years from now I expect to be an integral part of their reputation for being the boldest production company in the world…" Thinking about that… "Go big or go home!" she says again with her infectious smile.